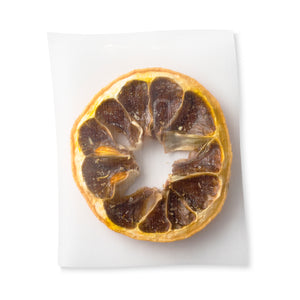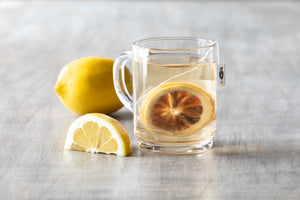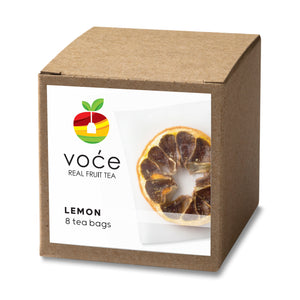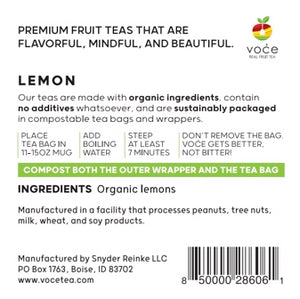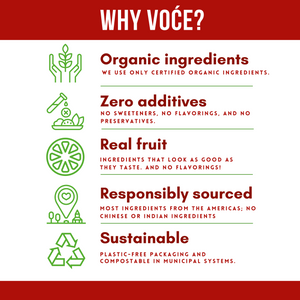 For all you lemon water fans, it doesn't get any simpler or more delicious than this—big slices of organic California lemon and nothing else. These little bags of goodness are for those moments when you realize that lugging around a fresh lemon, paring knife, and cutting board in your bag is a tad inconvenient. Voće has your back!  One bag of lemon can be used to brew several cups of Voće.
*If you don't need the box, please order with no external packaging. Same great tea, but with a lighter footprint!

Ingredients: Organic dried California lemon slices.  Packaged in the same facility as peanuts, tree nuts, soy, and milk products.

Each box contains 8 compostable tea bags. When you order a box of our teas, you have several options for packaging. If you can do without any external packaging, we strongly encourage you to select that option when you're placing items in your cart. We also offer a recycled/recyclable cardboard box (97% post consumer). 
Country of origin
Organic lemons: USA