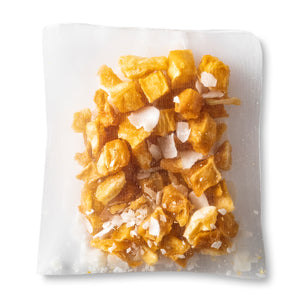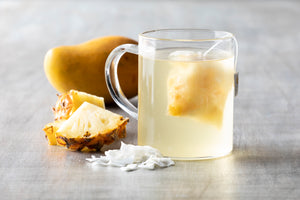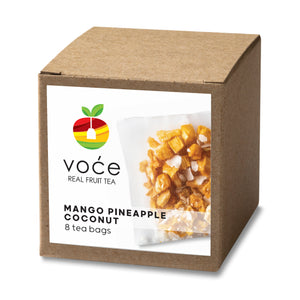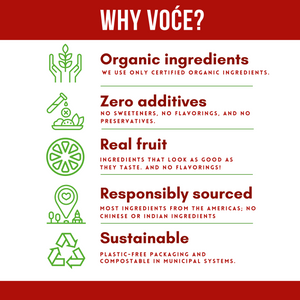 Holy moly, this stuff is good! This tea is a smooth tropical blend of organic mango, organic pineapple, and organic coconut that will transport your mind to an idyllic beach paradise. Early adopters craved this flavor, likening it to "Aloha in a cup," They must be on to something because mango pineapple coconut is one of our best selling flavors. (And a splash of dark rum makes for an excellent hot colada in the winter time!)
*If you don't need the box, please order with no external packaging. Same great tea, but with a lighter footprint!

Ingredients: Organic mangos, organic dried pineapple, organic unsweetened dried coconut. Contains: Coconut.  Packaged in the same facility as peanuts, tree nuts, soy, and milk products.

Each box contains 8 biodegradable tea bags. When you order a box of our teas, you have several options for packaging. If you can do without any external packaging, we strongly encourage you to select that option when you're placing items in your cart. We also offer a recycled/recyclable cardboard box (97% post consumer). 
Country of origin

Organic mango: Mexico and USA

Organic pineapple: Costa Rica and USA
Organic coconut: Philippines
My favorite
Of all the teas, this is my favorite! It's just perfect & aromatic.
So flavorful, all it requires is hot water.